PigTrace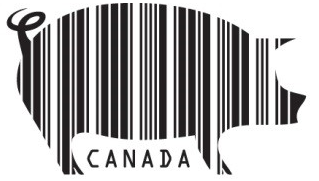 PigTrace is an industry led, live animal traceability initiative designed to ensure protection, prosperity and peace of mind for the Canadian pork industry and its customers.
Emergency Preparedness
PigTrace is about improved emergency management. In the event of a food safety issue or foreign animal disease outbreak in the pork sector, traceability gives animal health officials and food safety officials the tools to quickly and effectively contain and deal with the situation. Improved response time reduces the economic impact on the industry, producers and all Canadians.
Financial Stability
PigTrace is an important tool for quickly identifying affected swine operations in order to avoid costly market disruptions and production losses in the event of a disease outbreak or food safety issue.  By quickly containing problems in this way, the pork industry has a better chance of returning to business in a shorter period of time than it would without a traceability system. In this way, PigTrace gives Canada's pork industry added financial stability and the ability to maintain or quickly regain market access.
Using uniquely designed software and reporting tools, PigTrace allows movement information to be reported without creating additional workload.  The system is secure and can be used by producers to collect and store their movement records. It is relatively simple to forward movement information to PigTrace through an internet connection or by phone at our toll-free number 1-866-300-1825.
Canada is one of only a few countries to initiate a national swine traceability system. In being one of the first countries to initialize a national program, Canada is securing our position as a global leader.
NS Premises Application Form [Fillable PDF]
For more information, please visit the PigTace Website [new window]
PigTrace Movement Reporting Form [PDF]