Nova Scotia Weekly Market Report: January 15 to January 19, 2018
 
Price (kg)
 
Change
Price (cwt)
Change
Hogs
$1.6110
 
$0.0978
$73.07
$4.44
Sows
$1.3694
 
$0.0831
$62.11
$3.77
 
 
 
 
Carcass Value
$160.60
 
$9.75
The registration for the 2018 Saltscapes Expo is open and the early booking rates have been extended until
January 31, 2018.
If you are interested in registering for this "buy local" weekend event, please see the below link:
http://mailchi.mp/saltscapes/2018-saltscapes-expo-registrations-now-open?e=1069298e8a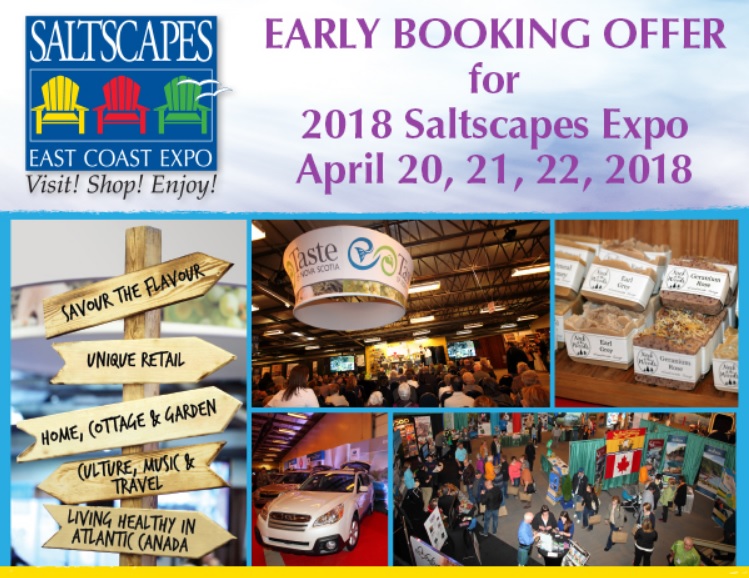 "CFIA's proposed animal identification and livestock traceability regulatory amendments may require all livestock
operations to have a valid PID and use it to report animal movement data to the Canadian Livestock Tracking System
(CLTS) database."
For more information, please click the following link to read the article in the Canadian Cattlemen Association:
http://mailchi.mp/cattle/cca-action-news-ezouu7j6jl-248165#four
Memorial University's Safety Net Centre for Occupational Health and Safety Research have created a short online
survey. They are gathering information regarding tractor safety and producers within Atlantic Canada.
To participate in this survey, please see the below link:
http://survey.qualtrics.com/jfe/form/SV_9vP6ffENadG5SoB ….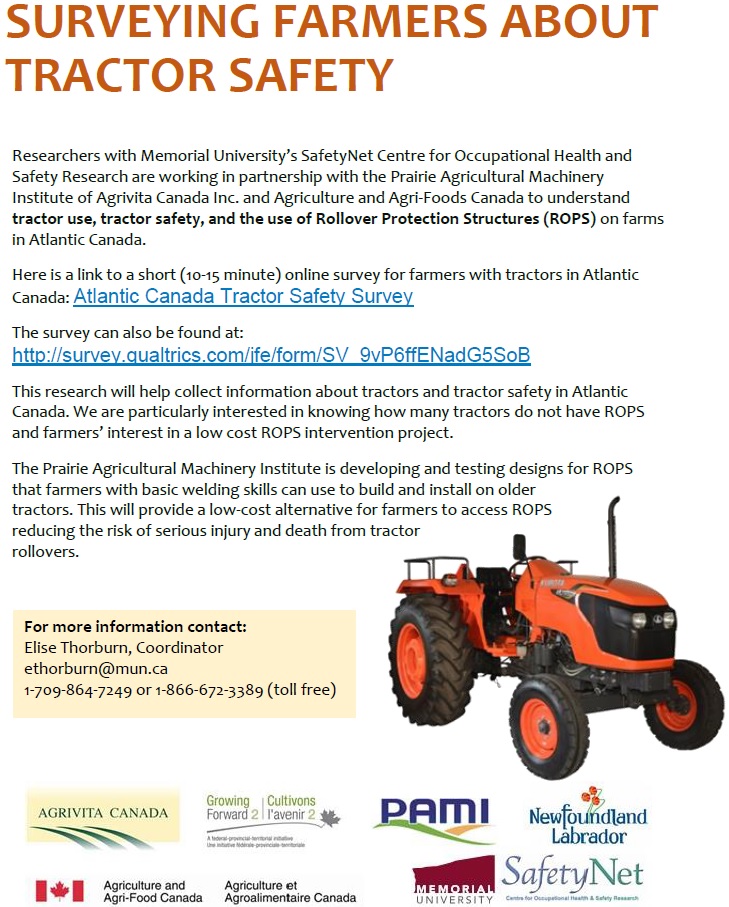 Nova Scotia Weekly Market Report: January 8 to January 12, 2018
 
Price (kg)
 
Change
Price (cwt)
Change
Hogs
$1.5132
 
$0.0116
$68.64
$0.53
Sows
$1.2862
 
$0.0099
$58.34
$0.45
 
 
 
 
Carcass Value
$150.85
 
$1.16
Nova Scotia Weekly Market Report: January 1 to January 5, 2018
 
Price (kg)
 
Change
Price (cwt)
Change
Hogs
$1.5016
 
-$0.0287
$68.11
-$1.30
Sows
$1.2764
 
-$0.0244
$57.90
-$1.10
 
 
 
 
Carcass Value
$149.70
 
-$2.86